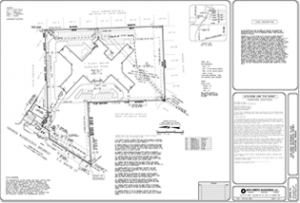 Hotels, quite different from other types of businesses, solely rely on a high turnover of clients in order to survive.
An area can have a lot of hotels, so they need to compete with one another for them to get more clients.
For them to do this, hotels have to renovate and upgrade often in order to remain competitive. It's easier for a hotel or a motel to entice more clients when they have the latest technologies/ design.
In order to make renovations and additions possible, hotels need funding. They often do this through commercial lenders, who will require an ALTA Land Title Survey.
So, what is an ALTA Land Title Survey?
This kind of survey is almost the same with a regular boundary or lot survey, except that it's completely based on the Minimum Standard Detail Requirements and Accuracy Standards for ALTA/ ACSM Land Title Surveys.
This simply means that this kind of survey follows stricter guidelines as imposed by The American Land Title Association.
The big difference between an ALTA Survey and a regular land/ lot survey is that every state "understands" an ALTA Survey. You see, each state have their own land surveying standards but because an ALTA Survey follows national standards, it doesn't matter if a hotel is in Alabama and the commercial lender is from California – they will understand the results of the survey done on the hotel.
Another use of an ALTA Land Title Survey for hotels is when hotels expand their structures. When hotels do this, they need to meet the required number of parking spaces by local zoning codes. Zoning codes change regularly. They change so much in fact, that when an upgrade is done, the requirements have already increased.
An ALTA Survey can be used to identify new or changed zoning requirements, letting the hotel save up on its expansion.
For questions or assistance regarding ALTA Land Title Surveys, call Alexander City Land Surveying at (256) 392-8208 or send us a message by going here.