An individual usually wants to subdivide his property because:
He wants to sell of a part of his property

He wants to subdivide the property among family members
Steps to Subdivide a Property
The first and most important step is to find out if you are even allowed to subdivide a land. Subdivision property owners, for instance, have limits on what they can do with their properties due to covenants and restrictions.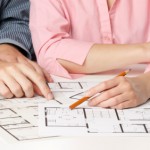 People who are in or near a city's limits then you may also be restricted to what you can do to your property by the city's subdivision regulation. So, the first best thing to do is to call a land surveyor who's familiar with the local subdivision regulation and what an owner may or may not do about it.
Once you're sure that you can subdivide your land, the next step is to have a land surveyor go through it. If you are planning to have the land divided into smaller parcels, a surveyor will do the measurements and stake out the individual lots too.
Aside from determining the lot size, the surveyor will also be able  determine if you need to build a street for access once the land has been subdivided, what easements will affect the lots and attend to other important matters.
If the surveyor determines that the land is not accessible to a common sewer system, he can also conduct soil and percolation testing to see if the land is suitable for an on-site sewage system.
The next move is to plat the property. This, again, depending on the local regulations. In some cases, this involve meeting with city/ county officials and possibly with the local health department.
Once you get an approval for platting the property and after the actual platting, you should then file the plat in the county probate office. This is to inform them that your property is being developed and will be changed from being taxed as acreage to individual lots.
If you are subdividing your land to sell, you are required to make each lot go through a closing process to prepare them for future owners. Your land surveyor can help you with this process as well as with any legal descriptions that are needed.
It's very important to choose a surveyor who has experience with subdividing a property, otherwise, you might have a problem with local authorities, future land owners and health departments.
For assistance, call Alexander City Land Surveying today at (256) 392-8208 or send us a message here.