We are Alexander City Land Surveyors!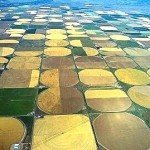 AlexanderCityLandSurveying.com is a marketing website for Pro17 Engineering, LLC owned by J. Keith Maxwell, an Alabama Professional Land Surveyor and Professional Civil Engineer.

We are dedicated to bringing land surveying services to Alexander City, Alabama, Lake Martin, and the entire Tallapoosa County area of Alabama. For any land surveying concerns, call us at (256) 392-8208. We are happy to answer any questions you have.
Alexander City Land Surveying offers the following services:
1. Boundary Surveying – If you need to know where your property lines and property corners are, or you are purchasing a large tract of land.
2. Lot Survey – This may also be known as a mortgage survey or a closing survey. These are usually required by your bank or mortgage company if you have a loan closing coming up on your house. Even if the bank doesn't require one, a lot survey will show where your property corners are located. The typical lot survey is done on a lot within a recorded subdivision.
3. Topographic Survey – Also known as a "Topo Survey," shows elevation differences on the land.
4. Flood Survey – If you think you are in a flood zone or need an elevation certificate to obtain a flood insurance policy or prove you don't need it.
5. Construction Survey – Contractors usually require the services of a land surveyor to stake out the planned improvements to make sure they are built in the proper location and at the right elevation.
If you're not sure what kind of land surveying services you need, CALL one of our Alexander City Land Surveyors TODAY at (256) 392-8208. You can also send us a message by filling out the contact form here.