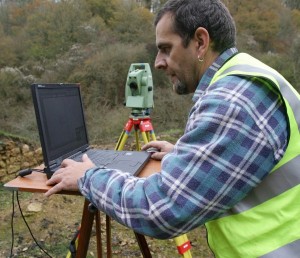 It's not apparent to a lot of people that land surveying is not just Science, but it's a form of art too. While a surveyor has all kinds of tools and machinery to help him do his work, he still has the last say on how he interprets the data given to him. This is why it's very important to look for a surveyor with work ethics.
What ethics should a land surveyor have?
Probably the most important quality a surveyor should have is fairness and honesty. Surveyors usually deal with encroachments, so he should come forward if there's a possibility of conflict of interest.
Surveyors should always make sure to preserve their relationship with their client. This also means that the surveyor should always keep information about a project confidential even after it's done.
Possibly one of the things that clients fear most is being overcharged by the surveyor. This unfortunately happens when the client doesn't have the slightest idea about land surveying. Just like with other professions, there are some dishonest surveyors who overcharge their clients but luckily, I can say that there are more honest land surveyors than dishonest ones.
Just to give you an idea, a survey project's cost is based upon the length of time needed to have it done. The level of technical complexity is a factor as well. So, if your property has an unequal shape, is big and has difficult terrain then expect to pay a bit more to have it surveyed.
The land surveying industry comes up with new technologies all the time, and a surveyor might need additional training to be able to use a new technology. So, a surveyor should come forward and be honest to a client if a project requires skills that he doesn't have yet. There's no sense going through with a project and coming up with subpar results – this will only hurt your reputation and your business.
Because land surveyors do not work alone and have a staff to support them, the surveyor should always be prepared to be responsible for his team's actions. A professional surveyor will always monitor his team so he knows what's happening in a project.
Need land surveying in Alexander City? Call us at (256) 392-8208 or send us a message by going here.